About me
______________________________________________________________________
I was born in 1970 in Vicenza in the northern east part of the Italy. I'm married and having one children. In 1989 I started working and gradually moved into Home Automations business.
On May 10, 1993 I received my license and made my first 20m SSB QSO's as UT4JWC.
My first station setup was an old Yaesu FT 757GXII with a simple multiband dipole. Many contacts were made with stations in Western and Eastern Europe. Later on, other equipment entered the shack such as Kenwood TS 930 transceiver, FT 817ND, etc. On the rooftop several antennas were installed such as long wire, 2 element cubical quad, ground plane, etc. All this equipment provided more capabilities and enabled me to gain more experience.
Over the years I developed more and more interest in contesting and DXing.
On hand for base or portable operations consists of:
Kenwook TS870 S
Yaesu FT 817ND
Acom 1000 PA
Delta loop 2 elements for 10-15-20 meter
Loop for 30 meter
Dipole 40-10 meter
I made a new shack on a new location in my livingroom in July 2008.
From left to right you see my Kenwood TS-870S powered by a PS50 and ACOM 1000 PA.
Most of the time I use my David Clarck Headset with Roland DP-2 footswitch. Sometimes I switch back to the Kenwood M-60 microphone.For logging and the digi modes I use a PC with 2.4 GHz dual core Intel, 2 GB memory and 2x500 GB disks. Interface for a digimode is MixW. The software I use for normal operation is Easy log 5.8. For Contest logging I use IK3QAR Logger.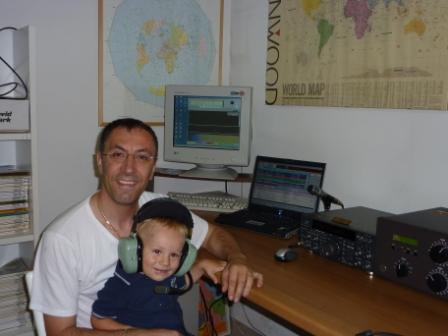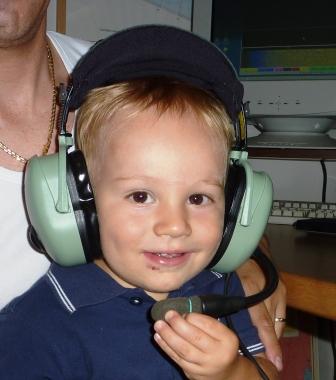 my shack
_______________________________________________________________________________
Copyright © 2010 ik3vuu Personal Web Site. All Rights Reserved.
_______________________________________________________________________________